Appian provides a leading low-code software development platform that enables organizations to rapidly develop powerful and unique applications. The applications created on our platform help companies drive digital transformation and competitive differentiation. For more information, visit www.appian.com/about/why-appian.
Change
Volume
52 Week High
52 Week Low
Copyright Nasdaq. Minimum 15 minutes delayed.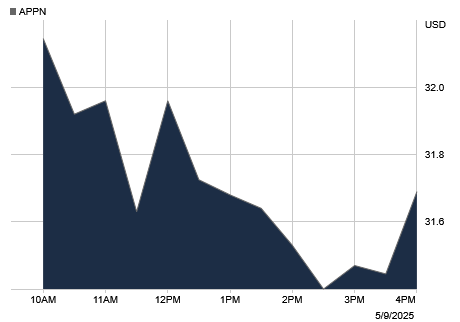 Presentations
There are no items to display.